This year marks my 11th in SEO and Digital Marketing. It seems a very long time ago now that I went to a chance interview with a web design company in Hampshire for a potential vacancy for a job I wasn't even aware of. 11 years on and the rest, as they say, is history. As someone who has been totally self-taught throughout my online career, I've amassed some serious experience along the way. And when I look back at SEO eleven years ago, I can't help but notice that whilst some tactics are no longer relevant, there are still some things we should be doing.
SEO In 2004
Back in 2004 (before Koozai was born) when I first started, SEO was easier, hugely easier. To the point where I couldn't understand why companies weren't manipulating the system more and bringing in the big money. At the time it was a hugely unknown profession. None of my friends and family really knew what the hell it was I did, "something to do with websites and IT I think".
Carrying out SEO was largely based around making sure the targeted term was included in as many fields as possible as often as possible. This wasn't exactly best practice but the rules were easily broken in those days and Google wasn't exactly on top of such tactics. Google principles were largely the same, in their ideal world all websites would be amazing and offer a great experience – the only problem was they didn't know how to police this. So it was open season.
Tools were available that scored your SEO based on some amazing factors such as how many times you mentioned a term in certain areas.
As for the link building, well submitting to directories was the quick and easy way to push your site up the rankings. The only hurdle you faced was how on earth you were going to submit your site to as many directories as possible. However, tools were soon available and you could bulk submit.
Add to that some very spammy article marketing to get some more links and you were flying.
Thankfully it really isn't like that anymore.
There was no thought to what any of this really looked like, what it meant for the user or how ethical it all was. Google couldn't police it so it was a case of "if you didn't do it, your competitors would" – so everyone was at it.
SEO Today
Thought needs to go into SEO these days, genuine skill is required. Google, to a point is on top of things and the user experience plays as bit a part as anything else. Fill a site full of keyterms these days and the visitor will be off your site in a heartbeat.
Both Google and visitors are now far too savvy to be able to carry out a majority of tactics you once could and succeed.
That said, the fundamentals of SEO haven't changed. The main theory is still the same.
So Has SEO Changed?
If you go right back to basics, no SEO hasn't changed.
At this point I can hear the masses disagreeing – "it's totally changed, it's all about this and that these days".
Ok, look, the overall picture of SEO may have changed; practices that help influence overall rankings may have changed, but the basic fundamental on-page tactics remain in place. How we use them may have changed, but they are all still relevant. And this gets totally over looked these days.
It's almost like some refuse to believe they can still be relevant because they were used 11 years ago. This of course won't have been helped by the blatant tactics that used to be carried out. This, to some, is still how SEO is perceived. "It's just about keyword stuffing isn't it".
But look at the definition of SEO:
"The practice of SEO is fundamentally about improving your visibility within search engines, organically. That hasn't changed. That is still the goal and the basic practices for this have never really changed".
Well, without the basics it's a big ask.
Back in 2004 I was working with:
Title Tags
Meta Descriptions
Meta Keyword tags
H Headings
Internal links
Content
Alt tags
Take away the Meta Keyword tags and everything else is still important.
Whether they have the same strength or even the same ranking signal they once did is debateable, but all of these should be optimised. All provide Google with signals of relevance.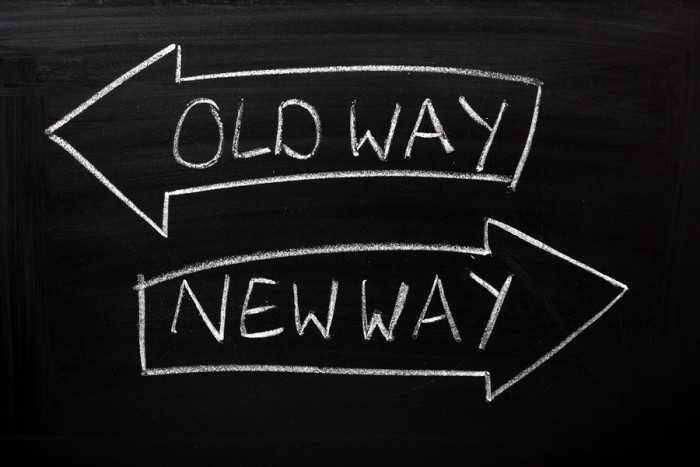 Title Tags
We all know that Google likes to butt its nose in where it isn't wanted and we all know that Google has now taken to displaying whatever Title tag it wants (to prove relevance to your search) but you can't not optimise your Title Tag.
Over the years, opinion on how you should structure your Title tag has changed. Back in 2004 it was a case of filling it with keyterms and variations of your keyterms as much as you could within the space Google was willing to display.
Thankfully this isn't the case anymore.
Inclusion of a relevant keyterm is advisable and from there it depends on what you believe.
The best way is to try and test.
Meta Descriptions
"Are you still using Meta Descriptions, haha, they haven't been a ranking factor in years".
Sigh, yes I am still working with them. Regardless of whether they are a ranking factor or not, they are a selling point.
Who in their right mind would miss this out?
Google use them, Google display them. This information can be the difference between someone clicking on your listing or not. Yes I still work with them.
H Headings
H headings (such as H1, H2, H3 etc) used to be one hell of a ranking signal. Simply get that keyterm in the H heading and away you go.
A more modern approach is to actually use them as they were originally intended. Use them to help format the page.
These are heading tags after all, so use them as such. They should be natural and meaningful. Optimising these to be as such is important.
Internal Links
In the old days you could link to everything – everywhere. If you had content you needed links included, to the point where you would crowbar terms into your copy so you could turn them into internal links. Footer links on every page to every page. Images – yep turn those into links as well. The site would be one big link wheel.
These days it's more a case of making sure the sites link structure works. If a link doesn't add value to the content or the page it is included on – it shouldn't be there. Try and add anchor text rich links all over the place and you won't be finding much success.
But the internal link structure is important, especially from a user experience point of view. You should be able to navigate yourself around a site without any problems.
Alt Tags
In 2004 it was simply a case of adding the targeted term to the Alt Tag. No real description, no meaningful information just the term.
After all the more times the term was mentioned on a page in all the key areas the higher you would rank. And it worked.
Alt tags in 2015 shouldn't be ignored, but in the same breath they certainly shouldn't be spammed.
Content
Keyword density, remember that? A theory I never believed in the first place. Back in the day the aim was to include your term a number of times to make up around 4% of your total content (on that page). Others just simply added their term as many times as they could "naturally" (ahem).
Nowadays we all write for our audience right?
Spamming your own content became seriously out of hand and something had to give so Google tightened up. And yes you should be writing for your audience and not Google.
However, do include your keyterms. Just be sensible. If you write good content then the terms should naturally be included and you shouldn't have anything to worry about.
This Should All Be A No-Brainer
As I have mentioned these are real basics. They haven't changed much since way back in 2004 since I started. But the modern day SEO seems to forget them all to much these days.
The ranking strength behind each one may not be what it was but in the bigger picture of everything, you really should be addressing all elements. And these basics do have an impact, be it in rankings or the experience your site offers it's visitors.
Don't ignore them just because they may be deemed "old hat".
What do you think? I'd love to know your thoughts. Get in touch below, or speak to one of our friendly team today.
Images by Bigstockphoto.com
Share this post