This guide is intended as a first point of reference for site owners who have suffered a Google ranking penalty or suspect they may be victims of algorithm updates. By working through the three steps below, you will be taking the first tentative steps in restoring your site's lost value and getting your site back to its previous ranking glory.

Step 1 – Diagnose
2012 was a tough year for website owners and SEOs, with new algorithm updates and ranking penalties dished out by Google like hot meals. Many websites who suffered a ranking penalty invested a great deal of time and money into fixing the issues to regain organic traffic and many more sites simply haven't been able to get near the rankings they once enjoyed.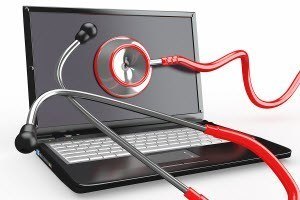 At this stage, consider the evidence that has led you to believe you have suffered a ranking penalty. Hopefully, you'll be using Google Analytics for your site traffic analysis (if not, you should fix this first!)
Review your traffic over a long period of time, ideally comparing it to the same period in the previous year. This will allow you to see if your traffic drop is particularly unusual. Perhaps this time last year was also a quiet period for your business? Be sure to check traffic from organic sources only; is there a clear decline in natural search traffic specifically?
If you're confident you have suffered a Google penalty, you need to work out which Google algorithm update may have been responsible. Unless you know why you have been punished, it is very difficult to fix the problem.
Firstly, check in Google Webmaster Tools. Again, if you're not using this you really should be: it is the only place Google will ever give you advice on improving your site or notify you if there is a problem. It can also be used to check the technical health of your site and identify issues such as broken links and duplicate Meta.
In Webmaster Tools, look for alerts or warnings on the dashboard. If you have received an unnatural link warning then you know exactly what the problem is and stage one of the process ends here. The message would look something like this:
However, it isn't always as cut-and-dry as this. Firstly, not all sites which suffer a ranking penalty get a notification in Webmaster Tools. In fact, most don't, so you may have to dig a little deeper.
There is a great free tool at your disposal to help with this: Panguin by Barracuda. After logging into your Google Analytics account through the tool, you can see your site's organic traffic with the dates of Google updates overlaid.
If you have been hit by a ranking penalty, there's a good chance it will be perfectly obvious which update caused it, as the sudden drop in organic traffic will likely coincide with either a Penguin or Panda update. The tool also shows other known updates, including the Exact-Match Domain and Venice updates. Hovering over any update line will give you more information on the release.
When you know what caused the problem, you can begin trying to rectify it.
Step 2 – Resolve
When Penguins Attack – If Bad Links Are The Problem
If you believe that your issues have been caused by Penguin, whether or not you have received an unnatural link warning, you must carefully evaluate your link profile. Harmful backlinks can include:
Site-wide links (usually in footers, sidebars or blogrolls)
Low-value directory links
Paid links
Links on irrelevant or low-quality sites
Use a number of link analysis tools to evaluate your link profile. No single tool will show you every backlink you have, so use as many as possible to create a report that is as accurate as possible. I recommend the following tools. Some of these are free or have free options and some you need to pay for, but without a comprehensive analysis you cannot hope to carry out an effective link review:
Webmaster Tools
Link Detox
Majestic SEO
Open Site Explorer
Export the data from each of these tools into spreadsheets. The format of the data will be different in each, so create a uniform column and data structure before combining all the links into a single spreadsheet. You can then remove duplicates and will have a good indication of your complete backlink profile.
Now try to identify toxic links by looking out for the following signs:
A large number of links with exact match keyword anchor text
Large number of backlinks from the same referring domain
Large number of referring domains from the same referring IP
Large number of backlinks from the same referring IP
Links from low quality or spammy websites, blogs or directories
Any links which appear to be unnatural need to be removed. Even if you cannot get them removed, you must prove to Google that you have tried to do so before you can get them disavowed (more on that later). Highlight any links which appear unnatural and move them to a separate spreadsheet for action. Be warned though: depending on the strength of your site and number of backlinks, you may have dozens, hundreds or even thousands of toxic links to review!
For each unnatural link, you should try to find contact details for the site owner and send a polite message requesting that they remove the link as you believe it may be harming your search engine rankings.
In your unnatural links spreadsheet, add in some extra columns for recording why the link is unnatural, the email address of or contact method for the site owner, action taken and the date of action.
For each domain referring an unnatural link, you need to look for an email address, website contact form or phone number. If you cannot find any of the above on the site itself, you could try using a WhoIs tool to see if the domain owner has an email address registered or even look inside the website source code which occasionally contains an email address in comment tags or hidden content. Run a find for the "@" symbol within the source code to see if you can find one.
Once you have carried out these checks for each unnatural link and reported your findings in the spreadsheet, begin contacting the sites for which you have found contact details.
The success rate of the link removal process depends entirely on the quality of the contact information and the way you approach the site owners, but generally you will only get around 5-10% of the links removed. Unfortunately though, you must go through this process to prove to Google that you have made every effort to get the links removed. For those links which could not be removed, or for any you could not find contact details for, it is time to consider the Google Disavow Tool.
The Disavow Tool is used to tell Google which of your links you do not want them to consider when ranking your site and have been unable to get removed manually. It involves a simple process of uploading a plain text file of the domains and URLs which you want disavowed and waiting for Google to review it and approve.
It is worth noting however that the tool is still in its infancy and many SEOs advise exercising caution before using it. Be certain that the Penguin update has caused a penalty, as some believe that by uploading to the Disavow tool you may highlight your unnatural link profile to Google. However, if you are sure that your unnatural backlinks have caused a serious ranking issue, I strongly recommend using this tool which has seen hundreds of sites resolve their ranking issues.
In order to restore search engine rankings after receiving an unnatural link warning and getting these links removed, you must complete a reconsideration request. This instructs Google that you have fixed the issue and believe your backlink profile is now made up of only natural links. It can sometimes take several reconsideration requests before Google agree to re-index your site, if they believe they can still see unnatural backlinks, so it is especially important to be brutal with your link removal activities if your received this warning.
When Pandas Go Bad – If Poor or Duplicate Content Is The Problem
If you believe Panda was the cause of your ranking penalty, you must assess the content across your site and other sites, looking in particular for the following things:
Duplicate content
Pages thin on content
Keyword stuffing
Keyword bolding
Poor quality content
Start by reviewing the content on your site, looking for pages which may be perceived as duplicate. For example, if you have a page called "Ice Cream Flavours" and one called "Flavours of Ice Cream" (each initially created to target the different keyword terms) these are likely to be considered duplicate, especially if the content is similar. Remove one of these pages, set up a redirect pointing it towards the other and make the one remaining page strong with quality content.
Next, ensure each page has a good amount of quality content. It is recommended that you have at least 250-300 words per page. Also check the structure of your content. Techniques such as keyword bolding and keyword stuffing (excessive use of your keywords) are no longer viable optimisation techniques. Review your content site-wide and change accordingly.
Lastly, it is important that no other sites on the web have the same content as yours, as this can be considered plagiarism and is often punished by Google. Copyscape is a cheap tool which allows you to search the web for content duplicate to that on your site. There is a free version, but this does not crawl as much of the web as the paid version and does miss some sources of duplicate content issues. For just a few cents, it is worth using the paid version and ensuring there is no content anywhere else on the web that could be considered duplicate.
If your search yields results, look into them carefully to understand the source. If it is someone else's site, you need to make your content unique from theirs and usually the only way to do this is to change your own. This may not seem fair, yours might have been there first, but it is the only way to be sure Google knows you aren't guilty of plagiarism.
If the content comes from sites you control (such as sister sites or alternative domains), make sure you change any duplicate instances of copy to make it unique.
When you have carried out all of these checks and are satisfied that your content is unique, purposeful and well-constructed for the user and not the search engine, keep an eye on your rankings and organic traffic. It can take a few weeks or more but if you have resolved the issue you should see things start to improve. If not, unfortunately it is back to the drawing board; only this time the site is already more refined and it should be easier to identify the problematic content.
When Exact Match Domains Are Punished… And You're Sure About It
If you are certain that the EMD update caused the ranking penalty, not the Panda 30 update which happened around the same time, you need to concentrate on improving the strength of your brand identity.
Create strong, high-quality backlinks with branded anchor text and actively engage with others on social networks. You should secure your brand name on as many social profile and networking sites as possible, as well as niche directories and forums relevant to your industry. Look for high-quality link building opportunities through guest blogging. Lastly consider investing in the production of high quality content or useful infographics which can be used promote your brand across the web.
The last resort solution to recovering from an EMD update-related penalty is of course to rebrand with a new domain that could not be considered exact-match keywords. You would then need to set up redirects from your original site and begin promoting your new brand and website.
For example, if your website www.sunglasses.com was hit by the update and no amount of brand promotion restored your rankings, you may wish to rebrand and purchase a new domain such as www.sunshieldsunglasses.com or www.smithsunglasses.com. Rebranding is not ideal and can be expensive, but it may be your last chance at restoring your website's standing with Google.
Remember: if you think you have been hit by the EMD update, it is worth double checking that it wasn't actually the Panda update implemented around the same time. Many companies have taken drastic measures to fix their ranking issues, like buying a new domain, and have found that it was actually content that caused the problems. Refer back to step 1 and check vigorously before blaming EMD.
Step 3 – Review
Once you have taken all the necessary action to fix your site's problems, you need to allow time for Google to re-crawl and re-evaluate your site.
Monitor your traffic carefully over the next few months, again comparing to the same period in a previous year to identify normal seasonal trends. If you have effectively rectified the problems, you should start to see traffic increase once more as search engine rankings recover. It won't happen overnight, and it may not reach the heights of the past, but your site should start to get back on its feet.
If you have tried everything you can to get re-indexed and are still feeling the wrath of Google's updates, contact Koozai today for more information on our SEO packages which include site audits and backlink analysis and removal services.
Share your thoughts, advice and questions below
If you have managed to get back into the rankings after a Google penalty, let us know how you did it! Did you get harmful backlinks removed? Get rid of low quality or duplicate content? Share your experience and advice by commenting below.
Image Credits
Graph Image from Bigstock
Diagnosis Image from Bigstock

Share this post