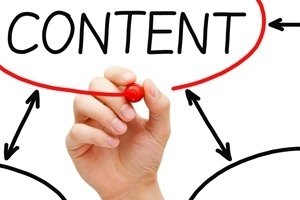 Have you ever wondered just how valuable content is? If you stop to consider the sheer volume of content that is produced on quality blogs and online publications and the revenues this generates, its true worth becomes immediately apparent.
For users, this can be the quality of the content that's produced, so much so it keeps them coming back day after day. For businesses, it's the volume of hits these websites receive. As a result they are prepared to pay big bucks – which can be seen in the recent buyouts of blogs and online magazines.

CNN set to buy Mashable
This week we've been treated to a 'boy done good' tale. Back in 2005 a sprightly young Scot by the name of Pete Cashmore founded a blog called Mashable. After seeing it grow into one of the most well known technology blogs, averaging 34 million views a month, with approximately 3 million unique users, some seven years later it is believed he could be looking to sell up. It's been reported that CNN are in the final stages of negotiations with Cashmore, and are looking at a buy-out to the tune of $200 million (£127 million) – not bad for a 26 year old.
It's not clear what CNN's intentions are with Mashable. After all, we are talking about a media giant here, with a global television audience and a website that generates a far greater number of visitors than Mashable. They achieve 1.2 billion page views from an estimated 34 million different users, so any extra they get will be small fry – or so it would seem. The audience from Mashable gives CNN the opportunity to bridge the gap between their traditional viewers and the new younger, hipper, entrepreneurial market.
New media, new audience
Essentially then it's a way that an older traditional media supplier can keep itself current, but we have seen this before, and it hasn't worked. News International bought MySpace a few years back, which really was a nail in the coffin for the then popular social media website. That's the risk, if CNN don't know what to do with this content, and more importantly its access to this audience, then it could go the same way as MySpace.
That's CNN's look out, but suffice to say, they are in the position to succeed, or fail as a result of the quality that Mashable has produced. And it's a similar story for previous buy-outs. Sites that are in a position to produce quality content will garner a great number of visitors across a number of different target markets. That's the value for the media organisations looking to buy content sites.
I'm sure there are a number of other buy-outs that you can think of, but two that spring to mind include AOL's purchase of both Techcrunch and The Huffington Post [See: Huffington Post to Join the AOL Content Farm]. AOL themselves were bought by Time Warner way back when, just as an example of how far they've come from their early start-up days. Since then they experienced huge growth and a similar fall from grace, yet their acquisitions of content sites such as Techcrunch and Huffington Post exemplifies their ambition to stay current, relevant, and most of all, in business.
The value of creating quality
Not all content sites are equally valuable. So, before you get your entrepreneurial hat on and decide to create a blog in the hope that a big multinational will come and buy you out, think again. The blogs and online publications that are of value are the ones that produce the most relevant and compelling work. They have a niche, or at least had a niche that has become popular as a result. It's not just the quality of your writing, but the quality of your content, as well as the quality of the site you're content is hosted on. In a word, quality is what you need, and not everyone can create quality – not overnight anyway.
So what sets Mashable apart from other blogs and content producing platforms? Well, Mashable's target market is the technology and web sector, which has grown naturally anyway, so there's always something worth writing about. However it's the way the site and content is packaged. Traditionally when bloggers write about technology it can be overly complicated with a litany of technical keywords, phrasing and jargon. Mashable is different. That's what sets it apart from other sites. It's able to communicate tech-heavy stories in a language that's easy to consume, and that's where its value lies.
This also means that if your creating rubbish content, in the vain hope that it'll get traffic, links and then hopefully advertising revenue, not only are you sorely mistaken, but also about ten years in the past. Google's Panda update has rendered poor content useless. So, content farms that produce regular posts and updates for the aforementioned reasons, are of little or no value. You need an actual audience, which relates and engages with your content. If you achieve this, then you'll achieve value.
But what do you think, am I way off topic? Is there more to Mashable's success than creating valuable content on a quality site that is well respected within the industry? Whilst I've made that sound simple, we all know it's far from it. Anyway, I'd like to hear your views, so feel free to comment.
Image Source
Hand Drawing Content Flow Chart via BigStock
Share this post