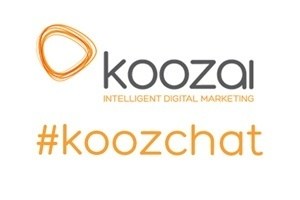 The world of SEO is always changing which is why we thought there was no better time to discuss what SEO will be like in the future. We gathered together over 30 industry professionals and asked them everything from what the next algorithm update will target to whether Black Hat SEO will ever die and what links we will be building in the future.
You can also gain more insights in our free whitepaper on Getting Started With SEO.
A big thank you to everyone who took part:
Abdelaziz Mohammed
Andrew Isidoro
Andy Williams
Arianne Donoghue
Ben Barker
Chris Simmance
Dan Alderson
Dan Barker
Emma North
Gemma Holloway
Gerry White
Graeme Benge
Irish Wonder
James Carson
John-Michael DV
John Trimble
Kevin Wiles
Martin Woods
Matt Evans
Mike Essex
Mike Litson
Natalie Wright
Oliver Ewbank
Paul Gailey
Paul Wood
Robert Duckers
Russell McAthy
Steve Floyd
Steve Ollington
Tony Dimmock
Vinod Duvasi
For our next Koozchat we will be chatting about Analytics. You can find out more by following us on @Koozai.
Share this post