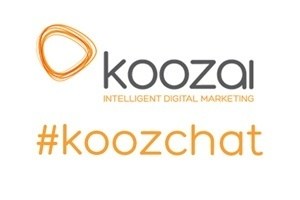 In our fourth Koozchat we asked 10 questions about the future of Analytics and 26 experts helped us find some of the best tips and tricks. We've compiled their responses below, along with some extra advice from the Koozai team.
You can also gain more insights in our free whitepaper on Google Analytics for Businesses.

A big thank you to everyone who took part:
Andrew Bruce Smith
Anna Lewis
Barrie Moran
Blue Onion
Brian Clifton
Carmen Mardiros
Clare Moorhouse
Dan Barker
Gemma Holloway
Graeme Benge
Jim Seward
John Trimble
Justin Cutroni
Melanie Dorlan
Mike Essex
Nick Pauley
Pauley Creative
Pierre DeBois
Pritesh Patel
Steve Masters
Steve Morgan
Tariq Ahmed
Tim Leighton-Boyce
The SEO Guy
Tony Dimmock
For our next Koozchat we will be chatting about PPC. You can find out more by following us on @Koozai.
Share this post