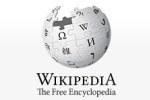 There has been a lot of fuss about the fact that Wikipedia has achieved a first page ranking for 99% of terms (within a sample of 1,000 queries) in recent weeks. Intelligent Positioning were the first to expose this, before Econsultancy and a swarm of industry blogs jumped all over it. But what's the problem?
To be fair, the posts I've mentioned and linked to here don't explicitly suggest that this is part of a wider conspiracy to give Wikipedia an unfair advantage. But as with many SEO investigations, there is an underlying assumption that this is somehow wrong or surprising. In my opinion, it is neither.
If we assume that domain authority (strength through inbound links, age etc.), relevance of content and human factors (including click-through rate) are key to determining rankings, Wikipedia is always going to have a huge advantage. The site currently has 3.86 million pages in English alone. Open Site Explorer currently estimates that there are around 1.7 million inbound links. It was first registered in 2001 and, according to Alexa, it is the sixth most visited website on the planet. It doesn't even have any advertising. In short, it has everything you could ever possibly want to rank first.
In all likelihood, if I'm searching for Archduke Franz Ferdinand, I just want a quick bit of information about the former head of the Austro-Hungarian Empire. Unsurprisingly Wikipedia is top for this search and that, for me at least, is entirely logical. It features an exhaustive overview of his life with links to relevant sources, both within the same site and externally. Google, and indeed Bing, are simply delivering on expectations.
However, if I was to search for something more specific, such as "did the assassination of Franz Ferdinand cause World War 1", I'd want something a little more specific. Again, Google delivers. This time the top result is for firstworldwar.com, a site wholly dedicated to The Great War – sensible. Wikipedia is on the first page, but only in seventh and eight positions.
The original study involved single word searches, mostly random nouns, incorporating everything from aardvark to zebra. The eight terms that Wikipedia failed to achieve a first page ranking for were all highly competitive terms, such as 'mail' or 'news'. Again, no massive surprise.
Whilst there are 309 million sites all targeting the word "Uzbekistan", Wikipedia (arguably) is the most authoritative and informative – in general terms – of all of these. Particularly as it is a very specific word in terms of what it is referring to (a country), but vague in the sense that the search engine can't understand the user's intention (holidays, general information, history etc.) Mail on the other-hand is being targeted by 11.23 billion sites, including companies such as the Daily Mail and Royal Mail as well as popular email providers. In this instance, these should come first, and they do.
So for me there is a certain logic to the way in which Wikipedia is being ranked. The only place where there are potential conflicts is where brand names or businesses are being pushed down to accommodate a generic entry. However, this was one of the reasons why Google started giving greater prominence to exact match domains and brands in general – even if this has since subsided slightly.
It has the domain strength, unique content (even if this is duplicated elsewhere or sourced and cited from other sites) and user popularity, so why shouldn't it rank? Sure, it might be a little irritating if you're also targeting a generic single-word term, but that's why you have to build up your strength and ensure that your keywords are specific to each page. There is a user-expectation for some searches that Wikipedia will be prominent, for everything else, you have the opportunity to get to the top.
In short, it's a bit of a non-issue – at least in my humble opinion. It's better that Wikipedia is top rather than an uninformative, advertising-filled site that just happens to have nailed its SEO. If you have any thoughts on the matter, positive or negative, please post them in the comments section below.
Share this post